Welcome to our class blog! Room 8 is a class of creative Year 5 and 6 students who are active and responsible learners. This blog is a place where we can share our learning journey. It is a collection photos, videos, snapshots of learning in progress and finished work. Please make comments so we can learn more and improve our work. Thanks!
Thursday, 5 May 2016
Cyber Smart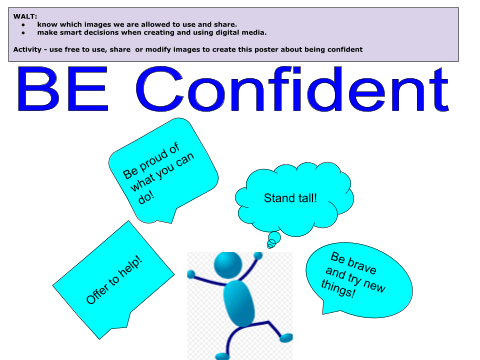 We have been learning about copy right and how to use pictures that are labeled for reuse.
Posted by

Jo Green
at 10:06